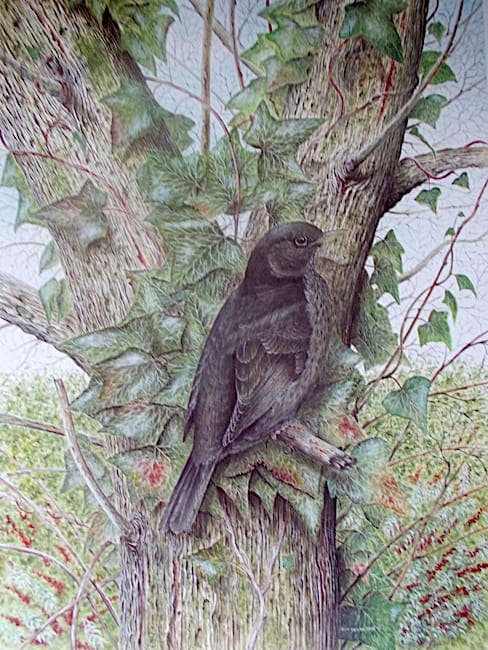 Hen Blackbird "Duchess"
Medium: Watercolour/Gouache
Size: 16 x 20 inches
Latin name: Turdus merula
Available as an Original Painting and Limited Edition Prints
On most occasions when I take a walk down the lane, close to my house, there is always a Blackbird perched about halfway up an old oak tree. On this particular day it was a Hen Blackbird. She looked so peaceful too. The oak tree is covered in ivy and made an interesting background for this painting. I really enjoyed painting the bark and leaves and added a few little extras here and there.
Whilst painting I usually play a few favourite tracks and have to admit I am a huge Genesis fan. One of the titles on the Duke album just happened to be Duchess, so this is where the title for this painting originated.