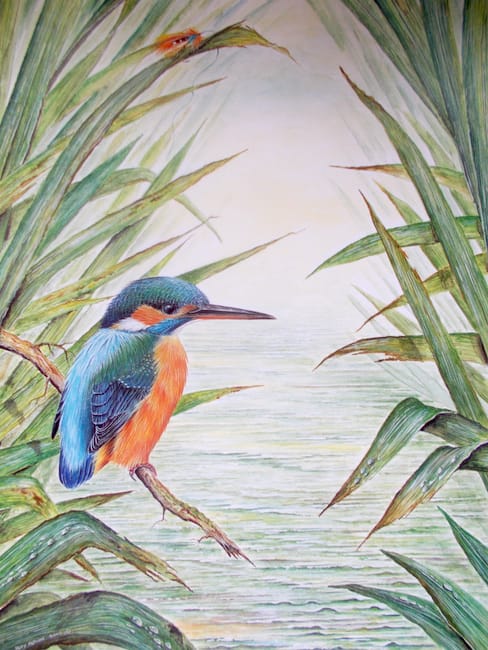 Kingfisher "Fly"
Size: 16 x 20 inches
Latin name: Alcedo atthis
Available as a Limited Edition Print
Living in between two Rivers, the Frome and Piddle here in Dorset, these brightly coloured little birds can be seen flying closely to the river banks. Just stunning! The original painting was a commission for a special anniversary.