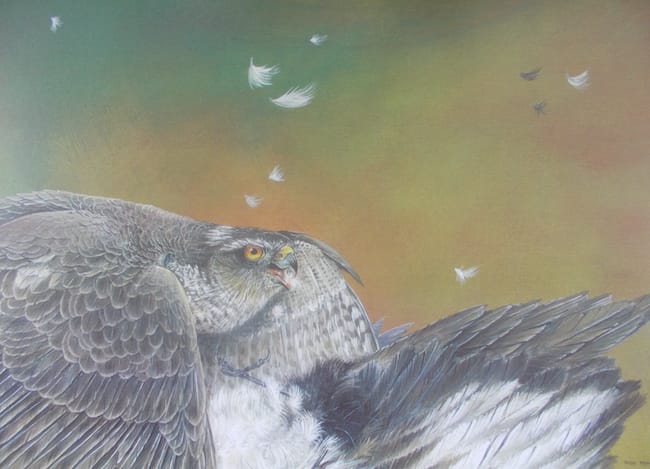 Sparrowhawk "Pie"
Medium: Watercolour/Gouache
Size: 20 x 16 inches
Latin name: Accipiter nisus, Pica pica
Available as an Original Painting and Limited Edition Prints
On a very rare occasion I was able to observe a Sparrowhawk which had just caught a Magpie. As I approached it took the usual stance of covering it's prey, this time the Magpie, with outstretched wings. A few minutes later it flew off clutching the Magpie and landed in a tree not too far away from where I had first seen it.